The holidays are a time for several very important things:
A well-crafted Pandora Christmas music station (Hint: if you type in '"N Sync Holiday," you'll be gifted with the best Christmas playlist…like ever).
Christmas lights. Nothing makes me happier than bright, twinkling Christmas lights.
And perhaps, most importantly, CHRISTMAS COOKIES. Always cookies.
May I introduce you to The Mason Jar Cookie Company…your new Christmas best friend?
The Mason Jar Cookie Company specializes in creating handmade, custom-built cookie mixes that are packed in the most adorable mason jars. Not only do they make a fantastic Christmas gift, but if you're like me and finding yourself a bit strapped for time this holiday season, they're perfect for bringing to your friend's Christmas party on a festive Friday night.
Because technically, I did make the cookies.
I added the egg…the butter…the milk…AND the vanilla. So yes fellow partygoers, those delicious cookies were homemade by yours truly.
However, even better than actually making the cookies was customizing my own mix!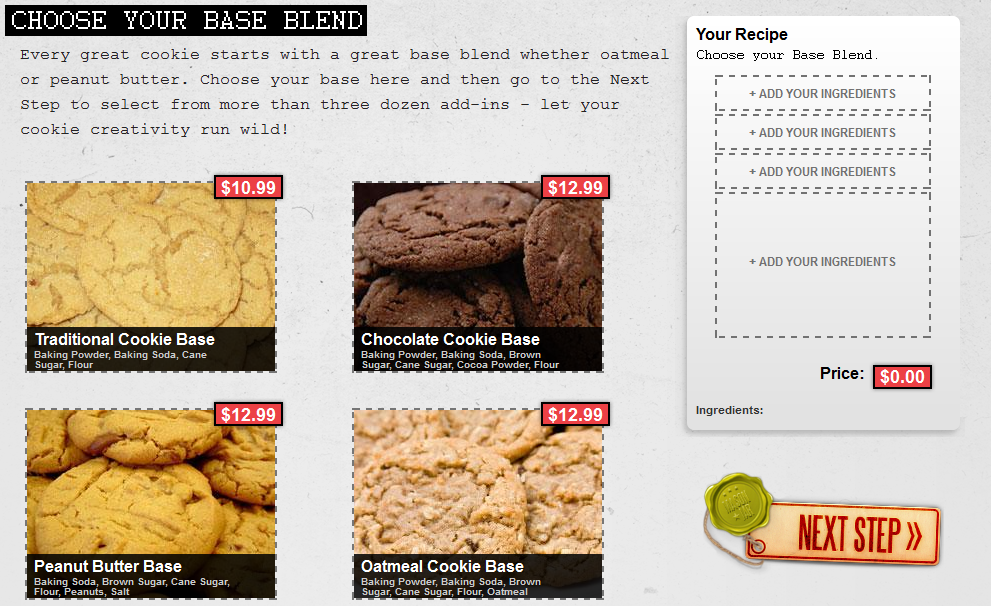 After nearly 25 minutes of debating what to put in my cookie (<- I wish I was lying about this), I finally chose what I deemed the COPT Mix:
C = chocolate chips
O = oatmeal cookie base
P = pecans
T = toffee pieces
Original name, I know.
The best part is I got to write myself a gift tag, "Merry Christmas and Happy Holidays…to me!" Because who better to give the gift of cookies to than oneself?
My only regret is that I didn't get a picture of actual baked cookies before they were gobbled up by the partygoers on Friday night. Literally, the only cookie left at the end of the night was half-eaten, and I took care of eating the other half on my way home from the party.
In a generous act of holiday cheer, The Mason Jar Cookie Company would like to give away a free cookie blend to ONE lucky Everythingtarian reader!
If you would like to win, here's what you need to do:
Visit The Mason Jar Cookie Company's website and leave me a comment below with what YOUR custom cookie blend would include. Remember, it's a base and up to three mix-ins.
I'll be picking a winner Tuesday night…happy cookie-making!
*     *     *     *     *
Thank you to everyone who has donated to this year's blog fundraiser for Haiti Medical Mission of Wisconsin so far – however, we need more to reach our goal of $2,000! If you haven't yet, please check out this post and donate to a very worthy cause. Thank you!